Prue Leith heads to Budleigh Salterton to discuss latest novel
Cook, restaurateur, food writer and novelist Prue Leith will be taking part in a special event in Budleigh Salterton to discuss her latest novel, The Food of Love. Much loved food writer and catering specialist, Prue has played a key role in the revolution of Britain's eating habits since the Sixties. Having published twelve cookbooks, she gave up writing about food in 1995 to concentrate on fiction.
The Food of Love is Prue's sixth novel and the first in a trilogy detailing the change in food, farming, cooking and the restaurant trade since World War Two. A tale of prejudice and ambition, power and passion, the book follows one couple's struggle to overcome all obstacles and carve out a life of their own in post war London. Following the lives and loves of three generations of the Oliver and Angelotti families, most of whom are cooks, restaurateurs and farmers, the trilogy begins with Laura's story after she falls in love with Italian ex-prisoner of war Giovanni.
Good Housekeeping described the novel as "A book not to miss, an uplifting tribute to female friendship", whilst the Daily Telegraph said "Leith's subtle characterizations never sound a wrong note. A satisfying and illuminating read."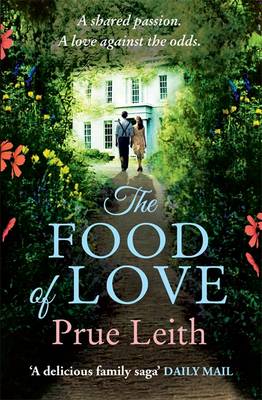 Prue will discuss her novel in the intimate setting of St Peter's Church in Budleigh Salterton on March 3rd at 6:30pm. There will be a question and answer session with the audience after her talk, followed by a book signing. The event is organised by the Budleigh Salterton Literary Festival in order to raise funds for the 2016 Festival.
Prue said: "I'm delighted to be trying to help the Budleigh Salterton festival – partly because I'm a sucker for lit fests and partly because I'm such an egotist I love yapping about myself and my books, and, like most writers, I love meeting readers."
The Budleigh Salterton Literary Festival was founded in 2008 by the late Susan Ward, with the aim of attracting acclaimed authors, playwrights and poets, whilst retaining accessible ticket prices and a friendly atmosphere. This year's Budleigh Salterton Literary Festival takes place from 15-18 September.
Tickets to Prue's event cost £12.50 and can be purchased online www.budlitfest.org.uk or in person or by phone from The Tourist Information Centre: 01395 445 275.
Follow the festival on Twitter @BudleighLitFest.
peter :: Feb.12.2016 :: Literary Festival News :: No Comments »