NIDDFEST 5-7 August
Following a successful inaugural year in 2015, NiddFest is returning to the picturesque landscape of Nidderdale, Yorkshire, from 5th-7th August, to present a weekend programme of literary greats. Focusing on celebrating nature in writing, the 2016 programme includes an intimate opening night with festival patron and poet laureate Carol Ann Duffy and 'world laureate' Imtiaz Dharker, a lively children's programme, a talk from legendary peace activist Satish Kumar, wild swimming and music from Mercury Prize-nominated Kathryn Williams. Taking place over three days, in venues such as the Grade 2 listed church St Chad's and Fish Pond
Wood in Bewerley, NiddFest captures the unique spirit of the Yorkshire Dales, whilst providing a platform to world-class authors, poets and experts.
Outdoor events
In a true celebration of nature, a number of the events will take place outside. The first day of the programme includes a wood walk and wild swim, followed by a picnic. This will be led by a local woodsman, who will speak about managing ancient woodland. Other highlights are a spot of stargazing with members of the Yorkshire Astrological society, a Dawn Chorus bird walk with author Nick Davies, and a walking tour of Nidderdale's meadows with leading advocate of the new naturalistic style of planting, Dr Noel Kingsbury, who will be exploring plant communities in the wild.
Literary Programme
Championing the best in nature writing, NiddFest is joined by poets Carol Ann Duffy and Imtiaz Dharker, and authors Adam Feinstein, Nick Davies, Ali Shaw and John Lewis-Stempel. These authors will be discussing their books, covering a range of topics from ecology in a post-apocalyptic world (Ali Shaw's novel The Trees) to the trickery of cuckoos (Nick Davies' new work Cuckoo-Cheating by Nature). Other special events include a talk with Indian activist, editor and writer Satish Kumar who became internationally famous with his peace walk in the 1960s, and who will be speaking on the opening night of the festival about his new book Soil, Soul and Society. Former Head of Friends of the Earth, Tony Juniper, will also be speaking about what is really happening to our planet.
Some of the UK's foremost garden writers are also joining the programme, with British presenter and gardener Christine Walkden, well known for her appearances on the One Show and The Great British Garden Revival, talking about her new book, The Life of a Gardener.
Childrens Programme
The children's programme has been extended this year, including everything from den building to a big draw with children's author and illustrator Helen Stephens and a recreation of the Brambly Hedge 'Wilfred's Birthday Party'. There will also be nature games with the director of the Save Childhood Movement Hattie Garlick. Indoor events will take place in the designated 120-seat children's tent on the banks of the river Nidd, whilst den building and other activities will allow children to explore nature in a safe and fun environment.
Ticket information: Tickets are per event and range from £3 to £24. They will be available from
Line-Up
Carol Ann Duffy, John Lewis-Stempel, Christine Walkden, Tony Juniper
Imtiaz Dharker, Satish Kumar, Nick Davies, Ali Shaw, Noel Kingsbury, Adam Feinstein
Childrens
Brambly Hedge, Helen Stephens, Hattie Garlick
Music
Kathryn Williams and The Barrowband
NiddFest Comes South
NiddFest will be popping up at the Curious Arts Festival (22-24 July 2016). Friends of the festival will be appearing throughout this three day music and arts event at Pylewell Park in Hampshire. NiddFest speakers include Jackie Bennett, Stephen Moss and Carol Ann Duffy. Kit Peel, NiddFest Festival Director, will lead an event on the lost language of the countryside, reading extracts from his new book Snow Summer.
Other highlights are a spot of stargazing with members of the Yorkshire Astrological society, a Dawn Chorus bird walk with author Nick Davies, and a walking tour of Nidderdale's meadows with leading advocate of the new naturalistic style of planting, Dr Noel Kingsbury, who will be exploring plant communities in the wild.
EDINBURGH BOOK FESTIVAL 13-29 August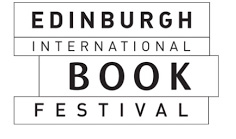 In a world of global uncertainty and shifting influence, this year's Edinburgh International Book Festival explores the power of the human mind to imagine a better world. Events address interlinking questions on the impact of conflict; Europe's place in the world and our place in Europe; the implications of the current refugee crisis; the effect of migration on Scots both here at home and around the globe and the role of society in our wellbeing. Over 800 writers, poets, illustrators, politicians, journalists, historians, scientists, philosophers and playwrights from 55 countries come together to energise, inspire and stimulate debate in Charlotte Square Gardens in August.
Nick Barley, Director of the Edinburgh International Book Festival, said "You could say that the theme of this year's Festival is 'Project No Fear'. It's about encouraging and celebrating the sort of courageous, positive, creative thinking that we desperately need in order to make the world a better place for everyone, rather than just for a privileged few. Novelists, journalists, scientists and poets – writers are the people we always turn to at a time when we need to imagine better. We welcome legendary novelists, prize-winning journalists and life-changing poets, as well as emerging talents whose unforgettable stories will revolutionise our future thinking. All in all, it's a Festival bursting at the seams with big ideas."
Bestselling American author, Jonathan Safran Foer travels to Edinburgh to launch his new book, Here I Am, his first novel in over a decade. Han Kang, author of The Vegetarian and winner of the 2016 Man Booker International Prize, is joined by her translator, Deborah Smith, to discuss the key role of translation in bringing international fiction to an English-speaking audience.  Doyenne of historical fiction Philippa Gregory introduces her new Tudor novel; Eimear McBride launches the follow-up to her award-winning A Girl is a Half Formed Thing and Prue Leith gives a glimpse into the second in her Food of Love series.  Scottish actor Alan Cumming, comedian Stewart Lee and survival expert Ray Mears also offer sneak previews of their brand new books.  Former Prime Minister Gordon Brown addresses globalisation and the new populism; Mark Thompson, formerly the Director General of the BBC, launches his argument on why the internet and 24 hour news has failed to lead to better democracy; leading German historian Jürgen Osterhammel brings his panoramic history of the 19th century and young Edinburgh entrepreneur Fraser Doherty introduces his guide to setting up a successful business in 48 hours.
Other world renowned authors making their first appearance in Edinburgh include Thomas Keneally from Australia, one of China's leading novelists Can Xue, Mexican writer Álvaro Enrigue and Jean-Christophe Rufin, co-founder of Médecins sans Frontières.  From the world of sport, David Millar, Chris Boardman and Mark Beaumont will talk about their lives in cycling and former goalkeeper Packie Bonner recalls his 30 year career with Celtic and Ireland.
Three Guest Selectors have created a series of events: author and journalist Bidisha discusses the refugee crisis, its human realities and its deep political and economic roots with Wolfgang Bauer, one of the first undercover reporters to document the journey of Syrian refugees from Egypt to Europe, and Gulwali Passarlay who at the age of 12 was smuggled away from Afghanistan and endured a 12 month journey before arriving in the UK. She is joined by journalists Patrick Kingsley and Charlotte McDonald-Gibson who examine the economic and political causes behind the current crisis in the Mediterranean and Sudan-born writer Ahmed al-Malik, who fled to the Netherlands in 1989, and writes of modern day Khartoum. Graphic novelists Bessora and Karrie Fransman have created visual tales of migrant journeys, Ben Rawlence offers an insight into the world's largest refugee camp and Lucy Popescu discusses her human rights work.  Elsewhere in the programme Leila Al-Shami and Robin Yassin-Kassab look at the situation in Syria; Mostafa Salameh, the son of Palestinian refugees, talks of his life in the UK; respected Lebanese novelist Nada Awar Jarrar and Palestinian poet Ghassan Zaqtan discuss their fictional accounts of encounters with refugees while Margaret Malloch and Paul Rigby explore all sides of human trafficking.
The newly appointed Scottish Makar, Jackie Kay, is interviewed by Nicola Sturgeon, First Minister of Scotland. In her Guest Selector series Kay examines the importance of poetry in everyday life.  She talks to Zaffar Kunial about being a British writer of mixed heritage in the 21st century; with her son, Matthew about the impact of war and anti-war poetry on her grandfather and with the Poet Laureate, Carol Ann Duffy.  Poetry touches every strand in the programme – Hollie McNish reads from her poetic memoir of pregnancy; Billy Bragg presents some of his best-loved songs; Luke Wright introduces some of the original protest poets including Attila the Stockbroker and Tim Wells and also performs his poetic and political play What I Learned from Johnny Bevan.   William Letford and Lemn Sissay launch their new collections and Chimwemwe Undi, who was born in South Africa, of Xhosa heritage, and is now a spoken word poet living in Winnipeg, speaks powerfully of the immigrant experience and what it means to call a place home.
The third Guest Selector, GP and author Gavin Francis, examines the intersections between medicine and literature through poetry, memoir, journalism, essay and fiction. He discusses Tools of the Trade, a pocket-sized poetry anthology which is given to all new doctors in Scotland and brings together neurosurgeon James R Doty and GP John Gillies, who is leading the Edinburgh University Compassion Initiative.  Francis also talks to poet, physician and translator Iain Bamforth; discusses motherhood with Chitra Ramaswamy and Eula Biss and mental health with Ruby Wax.
American theatre-maker Bryan Doerries brings his extraordinary performance Theatre of War, which uses the plays of the Ancient Greeks to make sense of contemporary trauma.  Matthew Green looks at the causes and treatment of PTSD while Harry Parker and Victoria Hendry turn to fiction to examine the post combat lives of soldiers.  Christopher Rush ponders the contradictions in our attitudes to war and peace; Max Hastings offers a new perspective on WWII and General Sir Richard Shirreff, former NATO Deputy Supreme Allied Commander Europe, warns of future confrontation with Russia.
The Baillie Gifford Children's Programme encourages young people to exercise their imagination with stories from picture books to gripping teen thrillers.  Including energetic performances from Julia Donaldson and Kristina Stephenson, books from Cecilia Ahern, Sophie Kinsella, Julian Clary and Andy Stanton and celebrations of Shakespeare, Roald Dahl, Paddington, Winnie the Pooh and Harry Potter and a Big Draw and workshops from Illustrator in Residence, Alex T Smith, this vibrant celebration of ideas offers something for everyone from babies to teens.  There are rapping bears, singing farmers, giant talking beetles, dinosaurs, gymnasts, heroes, heroines, mythical and magical creatures and older readers will discover moving and uplifting tales of coming of age, friendship, family and finding themselves.
For further information and to book tickets visit: www.edbookfest.co.uk
peter :: Jul.07.2016 :: Literary Festival News :: No Comments »