Read on for News of Guildford Book Festival, Blenheim Palace Festival of Literature, Film and Music and Chester Literature Festival 2016.
_____________________________________________________________________
GUILDFORD BOOK FESTIVAL 2016  Sunday 9 – Sunday 16 October
WIN FREE TICKETS TO SEE PADDY ASHDOWN or GRAHAM NORTON CLICK HERE TO ENTER OUR PRIZE DRAW:
Heading the line-up of more than 50 events at Guildford this year are legendary broadcaster Jeremy Paxman sharing his long-awaited and candid memoir, brilliant presenter and comedian Graham Norton discussing his darkly funny debut novel, Holding; much-loved chef Rick Stein, popular cookery writer and food blogger, Ella Mills (née Woodward); and Formula 1 favourite Damon Hill, celebrating the 20th anniversary of winning the World Championship. Among the bestselling fiction writers at the Festival will be Robert Harris, Alison Weir, Anthony Horowitz, S J Parris, and Charles Cumming.
History is hugely popular at Guildford Book Festival and this year has more on offer than ever before.  Eminent historian John Julius Norwich, will discuss his new book, Four Princes, the colourful story of Henry VIII and his European counterparts, while former Liberal Democrat leader Paddy Ashdown, will reveal the story of a lethal spy triangle in Bordeaux between 1942 and 1944.
This year's Literary Lunch brings together top biographer and writer, Anne Sebba, and prizewinning author Elizabeth Buchan, to talk about life-or-death decisions made by women in World War II, and its aftermath, while leading food writer William Sitwell reveals the remarkable story of Lord Woolton, Minister for Food, tasked with feeding the nation during the war. With 'Tudormania' taking the nation by storm, this year's programme includes an opportunity to hear from experts Alison Weir and Elizabeth Norton on the lives of women in Tudor times.
In The Wicked Boy, Kate Summerscale uncovers a fascinating true story of murder and morality in Victorian Britain and social historian, Sian Evans reveals the story of six extraordinary hostesses who shaped British society in the inter-war years.Through personal letters and documents, local author Irene Black shares the moving story of her parents, refugees of the Nazi era who fled to Britain. 950 years after the Battle of Hastings, Marc Morris gives a fresh view on 'the man who changed England more than any other', William the Conqueror.
Nadine Dorries MP will host this year's Afternoon Tea, and will talk about her latest book, The Angels of Lovely Lane, the first in a new series, while Hello! editor and author of The Stylist, Rosie Nixon, will join us for an evening of cocktails. Guardian games editor, Keith Stuart, will be in Guildford to tell us about his moving father-son novel, A Boy Made of Blocks, inspired by his own experience of playing Minecraft with his autistic son, and rock legend David Essex, will discuss the inspiration for his first novel, Faded Glory.
The popular Readers' Day, a feature of the Festival for many years, will welcome number one bestselling author Amanda Prowse, former TV executive, Jane Lythell, crime writers William Shaw and James Henry, as well as debut novelists Joanna Cannon, Jess Kidd, and former Blue Peter presenter, Janet Ellis.
Former Hampshire cricket captain and broadcaster, and now author of A Beautiful Game, Mark Nicholas, will join Guardian writer, Jon Hotten, to talk about the future for English cricket with the Evening Standard's Cricket Correspondent, Tom Collomosse. Sports psychologist Damian Hughes shares his thoughts on what sport can teach us about great leadership; while world economist, Dr Pippa Malmgren, who predicted Brexit, advises on How Everyday Signs Can Help Us Navigate the World's Turbulent Economy. Natasha Courtenay-Smith provides top tips for creating The Million Dollar Blog.
Marking this year's Shakespeare400 commemorations, Edward Wilson-Lee presents a breathtaking look at the Bard's global legacy in Shakespeare in Swahililand.
Juliet Nicolson, granddaughter of Vita Sackville-West, discusses seven generations of exceptional women in her family, and Anna Pasternak, great niece of Nobel prize-winning novelist, Boris Pasternak, reveals the heartbreaking story of the passionate love affair between Boris and Olga Ivinskaya, the woman who inspired Lara in Doctor Zhivago.  Anna's talk will be followed by a special screening of the Academy Award-winning 1965 film directed by David Lean.
In Rise: Surviving and Thriving after Trauma, broadcaster Sian Williams shares her own experience of a breast cancer diagnosis and explores resilience in the darkest of times. Renowned Scandinavian cook Signe Johansen demystifies 'hygge', the way of life that is said to make Nordic countries amongst the happiest in the world; and urban forager John Rensten will lead an 'edible walk' through the town. Popular interiors stylist Selina Lake takes a look at the current trend for 'all things botanical', and Jim Buttress from BBC Two's Allotment Challenge discusses his life in gardening."Horse obsessed" Susanna Forrest looks at the relationship between humans and horses through history, and for photographers there's David Ellwand's Retro Photography Workshop.
As the Spectator approaches its 200th birthday, long-time contributor Marcus Berkmann collects some of the magazine's drollest contributions of the past twenty-five years to bring a sharp eye to bear on the strangeness of modern life.
The Festival is delighted to be offering a mini-creative writing course running over five days, hosted by Rachel Marsh of the University of Surrey, and featuring a different guest speaker each day, while the editor of the Writers & Artists Yearbook will lead a session called How to Get Published.
The Children's programme is also bigger for 2016: Alastair Watson will host wonderfully entertaining shows inspired by the Dinosaur that Pooped a Show and the Wimpy Kid series; bestselling children's author and illustrator Britta Teckentrup will introduce her latest character, Oskar and young ornithologists will enjoy Mike Langman's guide to birdspotting.
Funds raised through ticket sales at Guildford Book Festival enable the Festival to deliver an exciting Schools' Programme.  This year local schools will have the opportunity to hear from Rob Biddulph, Jonny Lambert, Susan Moore and Laurel Remington. And, for the first time, the Festival has arranged an event for the Borough's Brownies and Guides, who will be entertained by Lauren Child talking about the latest adventures of Ruby Redfort.
Each year, Guildford Book Festival works in partnership with local community groups and other charities to bring unique and inspirational events to members and prospective members, and to raise awareness of these organisations within Guildford and the surrounding area.
The Amnesty International event will this year see the return of Ben Holden and Anthony Holden, this time to share Poems That Make Grown Women Cry; while Festival goers can enjoy an hour of reflection with readings from The Poet's Quest for God, featuring contemporary poems by writers of all faiths, and none.
The Festival also looks forward to working once again with GEDFAS and West Surrey Area NADFAS.  Art historians Eric Shanes and Linda Collins will provide insight into Impressionist London at the turn of the 20th century and Art & Culture in Paris, 1850 – 1930.
For tickets and information visit: www.guildfordbookfestival.co.uk
_____________________________________________________________________
SPECIAL 10% DISCOUNT ON TICKETS FOR LOVEREADING MEMBERS
AT BLENHEIM PALACE FESTIVAL OF LITERATURE, FILM AND MUSIC
Thursday 13 October – Sunday 16 October 2016
One of the highlights of the autumn literary season, the boutique Blenheim Palace Festival of Literature, Film and Music will return to the stunning grounds of Blenheim Palace from Thursday 13 October to Sunday 16 October 2016 with a fascinating programme of events, discussions and debates.
Revealing a star-studded line up for 2016, the festival will feature renowned speakers from the fields of music, food, fashion, literature and film during the four-day event in Oxfordshire. All tickets for the main festival events include entry to Blenheim Palace's magnificent gardens and grounds on the day of the event.
Arguably the greatest English ballerina of all time Darcey Bussell will speak about her life and career onstage and life after retirement as a judge for BBC Strictly Come Dancing. Bussell performed in major classical ballet roles after becoming principal dancer of Sadler's Wells Royal Ballet at the age of 20 and performed with the world's leading ballet companies.
Renowned perfumer and businesswoman Jo Malone will speak with the internationally acclaimed Chinese chef, food writer and television presenter Ken Hom about the significance of smell, taste and food in their lives, and recount their stories of the rise from modest beginnings to international fame. Justine Picardie, editor of Harper's Bazaar, novelist and biographer, will reflect on the 1950s when Christian Dior brought his glamorous fashion house to Blenheim Palace and its recent return to Blenheim Palace as the setting for the Spring/Summer 2017 cruise collection.
Geographer, explorer and presenter of BBC television series Coast Nicholas Crane will look at the evolution of the British landscape and its future whilst wildlife expert, photographer and presenter of BBC Springwatch and Autumnwatch Simon King will explain what to look out for when trying spot wildlife in the British countryside. Other names already confirmed for this year's line-up include Richard E Grant, Nicholas Parsons, Simon Callow, Maureen Lipman and Jacqui Dankworth.
Festival director Sally Dunsmore said, "We are delighted to announce the high-quality speakers that promise some fantastic discussion and great entertainment at this year's Blenheim Palace Festival of Literature, Film and Music.
"We have 40 events over 4 days, and we've packed in something for everyone, whether you are interested in literature, history, religion, politics, the stage, film, television, music, the natural world, your kitchen or your garden."
Tickets are currently on sale for these events and booking is now open at www.blenheimpalaceliteraryfestival.com or call 0333 666 3366, or in person at Oxford Visitor Information Centre, Broad Street, Oxford. Book using the discount code LOVEREADING for a 10% discount online or at the box office.
To keep up to date with all speaker announcements and to book tickets, please visit www.blenheimpalaceliteraryfestival.com
_____________________________________________________________________
Chester Literature Festival 2016 8 – 23 October
Chester Literature Festival, produced by Storyhouse, returns this autumn with over 60 events with many taking place at its hub in Chester Town Hall. This year features appearances from best-selling authors, adventurers, comedians and poets as well as strong strands of film, politics and performance. The festival programme reflects the ethos of the new Storyhouse building when it opens in spring 2017, with a new city library, boutique cinema and theatre, providing a place in the city to think, share ideas and be inspired.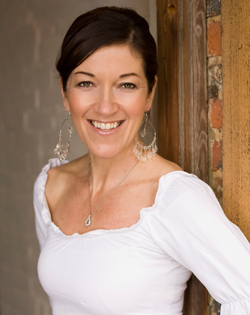 Highlights include leading names and rising stars including Sir Ranulph Fiennes, Victoria Hislop, James Kelman, John Osborne, Sarah Pascoe, Matthew Parris, Ian McMillan, Laura Barnett, Ann Cleeves, Lemn Sissay and Margaret Drabble.
The Festival's reputation for being a test-bed of new ideas continues with radio playwright and Edinburgh Fringe veteran John Osborne as he develops new material as well as retelling stories from his previous Radio 4 plays.
History and politics feature strongly in the festival this year, with Westminster diarist Chris Mullin talking about life outside Parliament and journalist Martin Williams unearthing the shadier side of our representatives as he discusses his book Parliament Ltd. Ex MP Matthew Parris looks at the history of insults in his book Scorn.
Edward Ross presents a history of cult cinema, using his latest graphic book Filmish and supplemented by film excerpts. Booker prize winner James Kelman simultaneously wrote a screenplay of his latest novel – Dirt Road – and he will talk about storytelling via the page and the screen with clips from the yet to be released film. Cheshire writer and director Helen Walsh will also present a screening of her 2016 film The Violators, which takes a sensitive look at the difficult area of abuse.
Austentatious, back by popular demand, will improvise a Jane Austen story suggested on the night by the audience. The Bookshop Band are a duo who write songs about books and perform them and there will also be a stunning evening of Finnish myths and music called Fire In The North Sky. Tying in with the festival's politics and history strands is War Girls, Ruth Sillers' one-woman show about the First World War.
Music will take centre stage on 10 October with the day dedicated to the late David Bowie. His friend Lesley-Ann Jones will tell the personal story of her time living with him and commentator and journalist Paul Morley will talk about the impact of Bowie's art in The Age of Bowie. Comedian Sara Pascoe has appeared at countless comedy venues and panel shows, and here she casts her forensic eye on herself with Animal an 'autobiography of a female body'.
Sir Ranulph Fiennes has endured the very extremes of the planet, through his new book Fear, he will share his many experiences in deserts and the tropics. In his debut Icefall, 21-year old Cheshire born adventurer Alex Staniforth tells the story of his relentless journey overcoming adversity to climb Everest where he was twice thwarted by major avalanches.
Novel-writing is at the core of the festival experience with a raft of bestselling authors. Victoria Hislop, author of The Island warms up the autumn with her latest book Cartes Postales From Greece. Ann Cleeves, author of the Shetland series and Vera Stanhope novels reveals her brand new Shetland book – Cold Earth. Best-seller Jessie Burton will talk about The Muse, her follow-up to the best-selling The Miniaturist. Laura Barnett's The Versions of Us was also a best seller and she will be in Chester to discuss the novel and to lead a writing workshop. Margaret Drabble discusses her latest book The Dark Flood Rises over afternoon tea at Chester Town Hall.
Larger than life poet Ian McMillan will perform his clever and funny poetry as well as hosting a creative writing workshop. Stand-up poet Henry Normal (who produced TV hits The Royle Family, Gavin and Stacey and Alan Partridge) will be at the festival, as will Hollie McNish, whose poem about breast-feeding has been seen 1.4 million times online. Poet Lemn Sissay will be a highlight, reading from his new collection Gold From The Stone.
Workshops on paper-making, writing dystopian fiction, completing your novel and non-fiction writing will be on offer alongside experiments, games and demonstrations exploring the personalities of fonts which will be delivered by Sarah Hyndman, author of Why Fonts Matter.
With a literary lunch organised by The Oldie magazine and perennial festival favourite The Poetry Pub Crawl, this year with Molly Naylor and songster Gavin Osborn, there is no shortage of out of the ordinary events. Clare Dudman, author of the upcoming book Real Chester will share her thoughts on the city during a walking tour and Emma Wells will run a workshop on how to uncover the history of your house.
The popular and free University at the Festival strand also returns, with a series of lectures from the staff of the University of Chester on subjects ranging from contemporary French novelists to Shakespeare.
To book tickets and for further information visit www.storyhouse.com/literature/
peter :: Sep.05.2016 :: Literary Festival News :: No Comments »